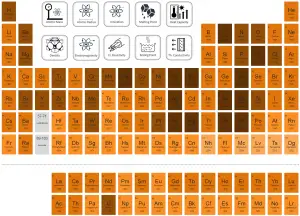 Astatine – Discoverer – Year of Discovery
Discoverer of Astatine – Corson, Dale R. & Mackenzie, K. R..
Astatine was discovered in 1940.
Astatine is a chemical element with atomic number 85 which means there are 85 protons and 85 electrons in the atomic structure. The chemical symbol for Astatine is At.
Astatine is the rarest naturally occurring element on the Earth's crust. It occurs on Earth as the decay product of various heavier elements. The bulk properties of astatine are not known with any certainty.
–