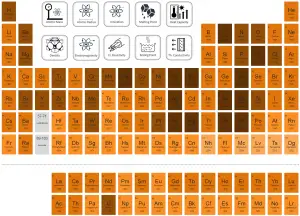 Barium – Discoverer – Year of Discovery
Discoverer of Barium – Davy, Sir Humphry.
Barium was discovered in 1808.
Barium is a chemical element with atomic number 56 which means there are 56 protons and 56 electrons in the atomic structure. The chemical symbol for Barium is Ba.
Barium is the fifth element in group 2 and is a soft, silvery alkaline earth metal. Because of its high chemical reactivity, barium is never found in nature as a free element. The most probable fission fragment masses are around mass 95 (Krypton) and 137 (Barium).
–