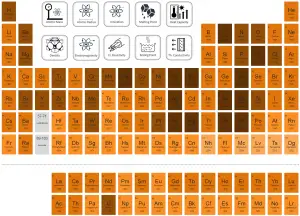 Bismuth – Discoverer – Year of Discovery
Discoverer of Bismuth – Geoffroy, Claude.
Bismuth was discovered in unknown.
Bismuth is a chemical element with atomic number 83 which means there are 83 protons and 83 electrons in the atomic structure. The chemical symbol for Bismuth is Bi.
Bismuth is a brittle metal with a silvery white color when freshly produced, but surface oxidation can give it a pink tinge. Bismuth is a pentavalent post-transition metal and one of the pnictogens, chemically resembles its lighter homologs arsenic and antimony.
–