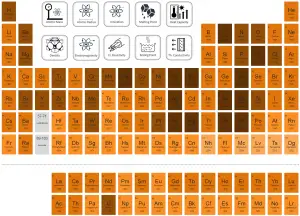 Bromine – Discoverer – Year of Discovery
Discoverer of Bromine – Balard, Antoine-Jérôme.
Bromine was discovered in 1826.
Bromine is a chemical element with atomic number 35 which means there are 35 protons and 35 electrons in the atomic structure. The chemical symbol for Bromine is Br.
Bromine is the third-lightest halogen, and is a fuming red-brown liquid at room temperature that evaporates readily to form a similarly coloured gas. Its properties are thus intermediate between those of chlorine and iodine.
–