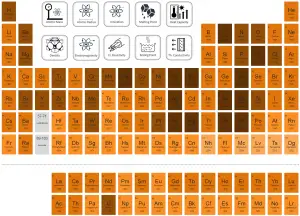 Cadmium – Discoverer – Year of Discovery
Discoverer of Cadmium – Stromeyer, Prof. Friedrich.
Cadmium was discovered in 1817.
Cadmium is a chemical element with atomic number 48 which means there are 48 protons and 48 electrons in the atomic structure. The chemical symbol for Cadmium is Cd.
Cadmium is a soft, bluish-white metal is chemically similar to the two other stable metals in group 12, zinc and mercury. In nuclear industry cadmium is commonly used as a thermal neutron absorber due to very high neutron absorption cross-section of 113Cd. 113Cd has specific absorption cross-section.
–