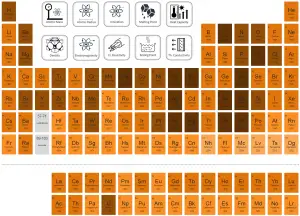 Californium – Discoverer – Year of Discovery
Discoverer of Californium – Stanley G. Thompson, Glenn T. Seaborg, Kenneth Street, Jr., Albert Ghiorso.
Californium was discovered in 1950.
Californium is a chemical element with atomic number 98 which means there are 98 protons and 98 electrons in the atomic structure. The chemical symbol for Californium is Cf.
Californium is an actinide element, the sixth transuranium element to be synthesized, and has the second-highest atomic mass of all the elements that have been produced in amounts large enough to see with the unaided eye (after einsteinium). The most commonly used spontaneous fission neutron source is the radioactive isotope californium-252. Cf-252 and all other spontaneous fission neutron sources are produced by irradiating uranium or another transuranic element in a nuclear reactor.
–