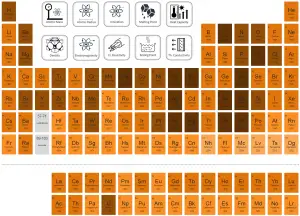 Carbon – Discoverer – Year of Discovery
Discoverer of Carbon – unknown.
Carbon was discovered in unknown.
Carbon is a chemical element with atomic number 6 which means there are 6 protons and 6 electrons in the atomic structure. The chemical symbol for Carbon is C.
It is nonmetallic and tetravalent—making four electrons available to form covalent chemical bonds. Carbon is one of the few elements known since antiquity. Carbon is the 15th most abundant element in the Earth's crust, and the fourth most abundant element in the universe by mass after hydrogen, helium, and oxygen.
–