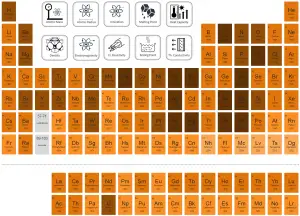 Chlorine – Discoverer – Year of Discovery
Discoverer of Chlorine – Scheele, Carl Wilhelm.
Chlorine was discovered in 1774.
Chlorine is a chemical element with atomic number 17 which means there are 17 protons and 17 electrons in the atomic structure. The chemical symbol for Chlorine is Cl.
Chlorine is a yellow-green gas at room temperature. It is an extremely reactive element and a strong oxidising agent: among the elements, it has the highest electron affinity and the third-highest electronegativity, behind only oxygen and fluorine.
–