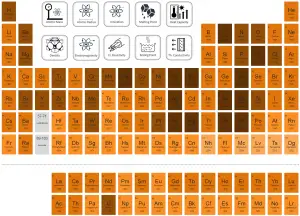 Chromium – Discoverer – Year of Discovery
Discoverer of Chromium – Vauquelin.
Chromium was discovered in 1797.
Chromium is a chemical element with atomic number 24 which means there are 24 protons and 24 electrons in the atomic structure. The chemical symbol for Chromium is Cr.
Chromium is a steely-grey, lustrous, hard and brittle metal[4] which takes a high polish, resists tarnishing, and has a high melting point. A major development was the discovery that steel could be made highly resistant to corrosion and discoloration by adding metallic chromium to form stainless steel.
–