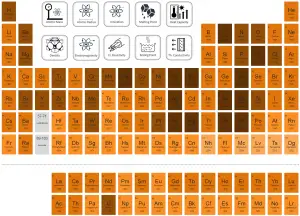 Dysprosium – Discoverer – Year of Discovery
Discoverer of Dysprosium – Lecoq de Boisbaudran, Paul-Émile.
Dysprosium was discovered in 1886.
Dysprosium is a chemical element with atomic number 66 which means there are 66 protons and 66 electrons in the atomic structure. The chemical symbol for Dysprosium is Dy.
is a rare earth element with a metallic silver luster. Dysprosium is used for its high thermal neutron absorption cross-section in making control rods in nuclear reactors, for its high magnetic susceptibility in data storage applications.
–