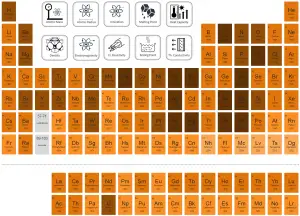 Erbium – Discoverer – Year of Discovery
Discoverer of Erbium – Mosander, Carl Gustav.
Erbium was discovered in 1842.
Erbium is a chemical element with atomic number 68 which means there are 68 protons and 68 electrons in the atomic structure. The chemical symbol for Erbium is Er.
Erbium is a silvery-white solid metal when artificially isolated, natural erbium is always found in chemical combination with other elements. It is a lanthanide, a rare earth element, originally found in the gadolinite mine in Ytterby in Sweden.
–