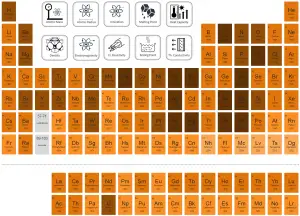 Europium – Discoverer – Year of Discovery
Discoverer of Europium – Demarçay, Eugène-Antole.
Europium was discovered in 1901.
Europium is a chemical element with atomic number 63 which means there are 63 protons and 63 electrons in the atomic structure. The chemical symbol for Europium is Eu.
Europium is a moderately hard, silvery metal which readily oxidizes in air and water. Being a typical member of the lanthanide series, europium usually assumes the oxidation state +3. Europium is one of the least abundant elements in the universe. Only about 5×10−8% of all matter in the universe is europium.
–