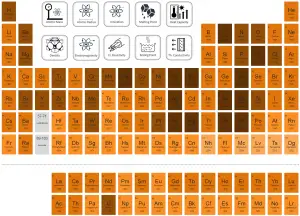 Fermium – Discoverer – Year of Discovery
Discoverer of Fermium – Albert Ghiorso et. al..
Fermium was discovered in 1952.
Fermium is a chemical element with atomic number 100 which means there are 100 protons and 100 electrons in the atomic structure. The chemical symbol for Fermium is Fm.
Fermium is a member of the actinide series. It is the heaviest element that can be formed by neutron bombardment of lighter elements, and hence the last element that can be prepared in macroscopic quantities.
–