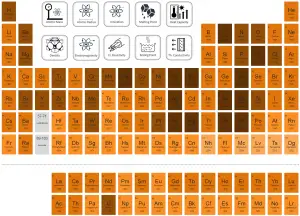 Fluorine – Discoverer – Year of Discovery
Discoverer of Fluorine – Moissan, Henri.
Fluorine was discovered in 1886.
Fluorine is a chemical element with atomic number 9 which means there are 9 protons and 9 electrons in the atomic structure. The chemical symbol for Fluorine is F.
Fluorine is the lightest halogen and exists as a highly toxic pale yellow diatomic gas at standard conditions. As the most electronegative element, it is extremely reactive: almost all other elements, including some noble gases, form compounds with fluorine.
–