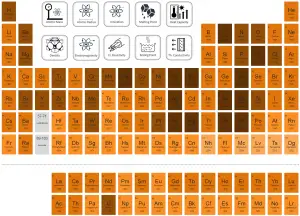 Gadolinium – Discoverer – Year of Discovery
Discoverer of Gadolinium – De Marignac, Charles Galissard.
Gadolinium was discovered in 1880.
Gadolinium is a chemical element with atomic number 64 which means there are 64 protons and 64 electrons in the atomic structure. The chemical symbol for Gadolinium is Gd.
Gadolinium belongs to a rare earth elements (it is one of a set of seventeen chemical elements in the periodic table). In nuclear industry gadolinium is commonly used as a neutron absorber due to very high neutron absorbtion cross-section of two isotopes 155Gd and 157Gd. In fact their absorption cross-sections are the highest among all stable isotopes.
–