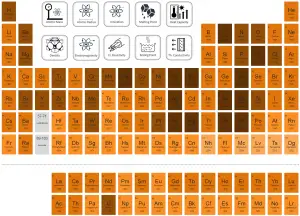 Gallium – Discoverer – Year of Discovery
Discoverer of Gallium – Lecoq de Boisbaudran, Paul-Émile.
Gallium was discovered in 1875.
Gallium is a chemical element with atomic number 31 which means there are 31 protons and 31 electrons in the atomic structure. The chemical symbol for Gallium is Ga.
Gallium has similarities to the other metals of the group, aluminium, indium, and thallium. Gallium does not occur as a free element in nature, but as gallium(III) compounds in trace amounts in zinc ores and in bauxite.
–