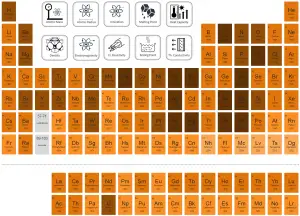 Germanium – Discoverer – Year of Discovery
Discoverer of Germanium – Winkler, Clemens A..
Germanium was discovered in 1886.
Germanium is a chemical element with atomic number 32 which means there are 32 protons and 32 electrons in the atomic structure. The chemical symbol for Germanium is Ge.
Germanium is a lustrous, hard, grayish-white metalloid in the carbon group, chemically similar to its group neighbors tin and silicon. Pure germanium is a semiconductor with an appearance similar to elemental silicon.
–