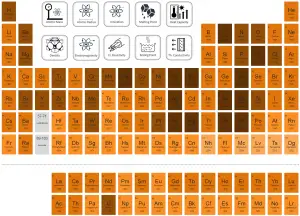 Holmium – Discoverer – Year of Discovery
Discoverer of Holmium – Cleve, Per Theodor.
Holmium was discovered in 1879.
Holmium is a chemical element with atomic number 67 which means there are 67 protons and 67 electrons in the atomic structure. The chemical symbol for Holmium is Ho.
Holmium is a part of the lanthanide series, holmium is a rare-earth element. Holmium is a relatively soft and malleable silvery-white metal.
–