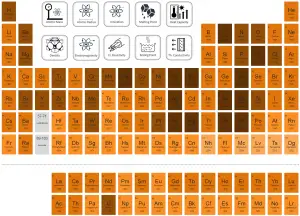 Indium – Discoverer – Year of Discovery
Discoverer of Indium – Reich, Ferdinand & Richter, Hieronymus.
Indium was discovered in 1863.
Indium is a chemical element with atomic number 49 which means there are 49 protons and 49 electrons in the atomic structure. The chemical symbol for Indium is In.
Indium is a post-transition metal that makes up 0.21 parts per million of the Earth's crust. Very soft and malleable, indium has a melting point higher than sodium and gallium, but lower than lithium and tin. Chemically, indium is similar to gallium and thallium.
–