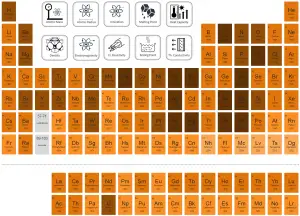 Iridium – Discoverer – Year of Discovery
Discoverer of Iridium – Tennant, Smithson.
Iridium was discovered in 1803.
Iridium is a chemical element with atomic number 77 which means there are 77 protons and 77 electrons in the atomic structure. The chemical symbol for Iridium is Ir.
Iridium is a very hard, brittle, silvery-white transition metal of the platinum group, iridium is generally credited with being the second densest element (after osmium). It is also the most corrosion-resistant metal, even at temperatures as high as 2000 °C.
–