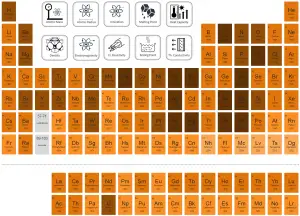 Iron – Discoverer – Year of Discovery
Discoverer of Iron – unknown.
Iron was discovered in unknown.
Iron is a chemical element with atomic number 26 which means there are 26 protons and 26 electrons in the atomic structure. The chemical symbol for Iron is Fe.
Iron is a metal in the first transition series. It is by mass the most common element on Earth, forming much of Earth's outer and inner core. It is the fourth most common element in the Earth's crust. Its abundance in rocky planets like Earth is due to its abundant production by fusion in high-mass stars.
–