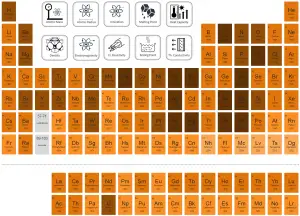 Lead – Discoverer – Year of Discovery
Discoverer of Lead – unknown.
Lead was discovered in unknown.
Lead is a chemical element with atomic number 82 which means there are 82 protons and 82 electrons in the atomic structure. The chemical symbol for Lead is Pb.
Lead is a heavy metal that is denser than most common materials. Lead is soft and malleable, and has a relatively low melting point. Lead is widely used as a gamma shield. Major advantage of lead shield is in its compactness due to its higher density. Lead has the highest atomic number of any stable element and concludes three major decay chains of heavier elements.
–