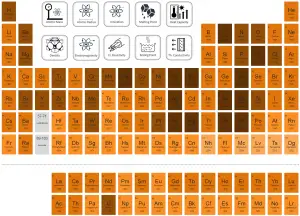 Lutetium – Discoverer – Year of Discovery
Discoverer of Lutetium – Carl Auer von Welsbach, Georges Urbain.
Lutetium was discovered in 1907.
Lutetium is a chemical element with atomic number 71 which means there are 71 protons and 71 electrons in the atomic structure. The chemical symbol for Lutetium is Lu.
Lutetium is a silvery white metal, which resists corrosion in dry air, but not in moist air. Lutetium is the last element in the lanthanide series, and it is traditionally counted among the rare earths.
–