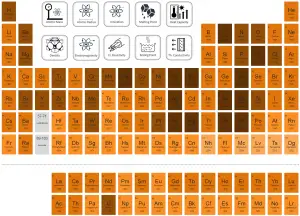 Manganese – Discoverer – Year of Discovery
Discoverer of Manganese – Gahn, Johan Gottlieb.
Manganese was discovered in 1774.
Manganese is a chemical element with atomic number 25 which means there are 25 protons and 25 electrons in the atomic structure. The chemical symbol for Manganese is Mn.
Manganese is a metal with important industrial metal alloy uses, particularly in stainless steels.
–