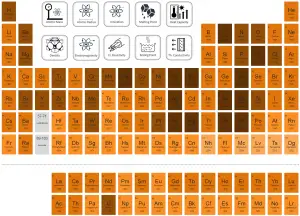 Mendelevium – Discoverer – Year of Discovery
Discoverer of Mendelevium – Stanley G. Thompson, Glenn T. Seaborg, Bernard G. Harvey, Gregory R. Choppin, Albert Ghiorso.
Mendelevium was discovered in 1955.
Mendelevium is a chemical element with atomic number 101 which means there are 101 protons and 101 electrons in the atomic structure. The chemical symbol for Mendelevium is Md.
Mendelevium is a metallic radioactive transuranic element in the actinide series, it is the first element that currently cannot be produced in macroscopic quantities.
–