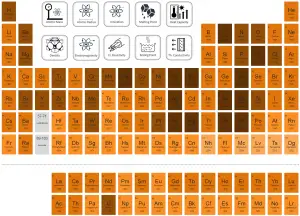 Molybdenum – Discoverer – Year of Discovery
Discoverer of Molybdenum – Scheele, Carl Welhelm.
Molybdenum was discovered in 1778.
Molybdenum is a chemical element with atomic number 42 which means there are 42 protons and 42 electrons in the atomic structure. The chemical symbol for Molybdenum is Mo.
Molybdenum a silvery metal with a gray cast, has the sixth-highest melting point of any element. It readily forms hard, stable carbides in alloys, and for this reason most of world production of the element (about 80%) is used in steel alloys, including high-strength alloys and superalloys.
–