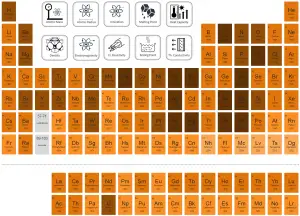 Niobium – Discoverer – Year of Discovery
Discoverer of Niobium – Hatchet, Charles.
Niobium was discovered in 1801.
Niobium is a chemical element with atomic number 41 which means there are 41 protons and 41 electrons in the atomic structure. The chemical symbol for Niobium is Nb.
Niobium is a soft, grey, ductile transition metal, often found in the minerals pyrochlore (the main commercial source for niobium) and columbite.
–