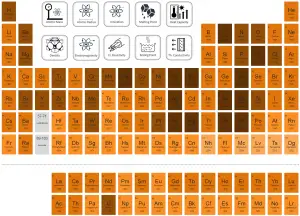 Osmium – Discoverer – Year of Discovery
Discoverer of Osmium – Tennant, Smithson.
Osmium was discovered in 1803.
Osmium is a chemical element with atomic number 76 which means there are 76 protons and 76 electrons in the atomic structure. The chemical symbol for Osmium is Os.
Osmium is a hard, brittle, bluish-white transition metal in the platinum group that is found as a trace element in alloys, mostly in platinum ores. Osmium is the densest naturally occurring element, with a density of 22.59 g/cm3. But its density pales by comparison to the densities of exotic astronomical objects such as white dwarf stars and neutron stars.
–