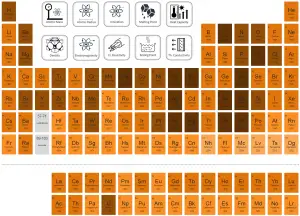 Phosphorus – Discoverer – Year of Discovery
Discoverer of Phosphorus – Brandt, Hennig.
Phosphorus was discovered in 1669.
Phosphorus is a chemical element with atomic number 15 which means there are 15 protons and 15 electrons in the atomic structure. The chemical symbol for Phosphorus is P.
As an element, phosphorus exists in two major forms—white phosphorus and red phosphorus—but because it is highly reactive, phosphorus is never found as a free element on Earth. At 0.099%, phosphorus is the most abundant pnictogen in the Earth's crust.
–