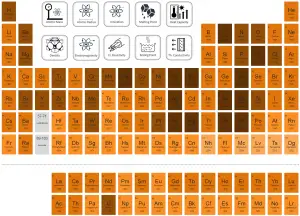 Platinum – Discoverer – Year of Discovery
Discoverer of Platinum – Ulloa, Antonio de.
Platinum was discovered in 1735.
Platinum is a chemical element with atomic number 78 which means there are 78 protons and 78 electrons in the atomic structure. The chemical symbol for Platinum is Pt.
Platinum is a dense, malleable, ductile, highly unreactive, precious, silverish-white transition metal. Platinum is one of the least reactive metals. It has remarkable resistance to corrosion, even at high temperatures, and is therefore considered a noble metal. Platinum is used in catalytic converters, laboratory equipment, electrical contacts and electrodes, platinum resistance thermometers, dentistry equipment, and jewelry.
–