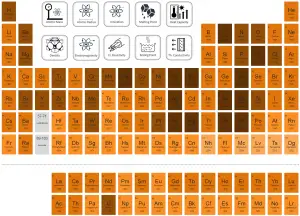 Plutonium – Discoverer – Year of Discovery
Discoverer of Plutonium – Glenn T. Seaborg, Joseph W. Kennedy, Edward M. McMillan, Arthur C. Wohl.
Plutonium was discovered in 1940.
Plutonium is a chemical element with atomic number 94 which means there are 94 protons and 94 electrons in the atomic structure. The chemical symbol for Plutonium is Pu.
Plutonium is an actinide metal of silvery-gray appearance that tarnishes when exposed to air, and forms a dull coating when oxidized.
–