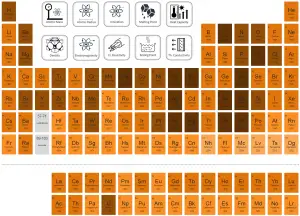 Polonium – Discoverer – Year of Discovery
Discoverer of Polonium – Curie, Marie & Pierre.
Polonium was discovered in 1898.
Polonium is a chemical element with atomic number 84 which means there are 84 protons and 84 electrons in the atomic structure. The chemical symbol for Polonium is Po.
Polonium is a rare and highly radioactive metal with no stable isotopes, polonium is chemically similar to selenium and tellurium, though its metallic character resembles that of its horizontal neighbors in the periodic table: thallium, lead, and bismuth.
–