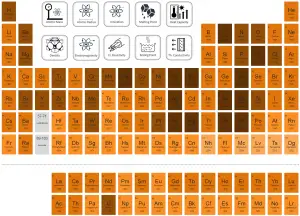 Potassium – Discoverer – Year of Discovery
Discoverer of Potassium – Davy, Sir Humphry.
Potassium was discovered in 1807.
Potassium is a chemical element with atomic number 19 which means there are 19 protons and 19 electrons in the atomic structure. The chemical symbol for Potassium is K.
Potassium was first isolated from potash, the ashes of plants, from which its name derives. In the periodic table, potassium is one of the alkali metals. All of the alkali metals have a single valence electron in the outer electron shell, which is easily removed to create an ion with a positive charge – a cation, which combines with anions to form salts. Naturally occurring potassium is composed of three isotopes, of which 40K is radioactive. Traces of 40K are found in all potassium, and it is the most common radioisotope in the human body.
–