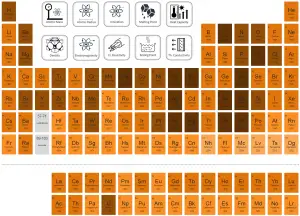 Promethium – Discoverer – Year of Discovery
Discoverer of Promethium – Marinsky, Jacob A. & Coryell, Charles D. & Glendenin, Lawerence. E..
Promethium was discovered in 1944.
Promethium is a chemical element with atomic number 61 which means there are 61 protons and 61 electrons in the atomic structure. The chemical symbol for Promethium is Pm.
Promethium is one of only two such elements that are followed in the periodic table by elements with stable forms. All of its isotopes are radioactive. In nuclear reactors, promethium equilibrium exists in power operation. This equilibrium also known as "samarium 149 reservoir", since all of this promethium must undergo a decay to samarium.
–