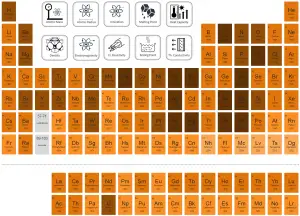 Protactinium – Discoverer – Year of Discovery
Discoverer of Protactinium – Göhring, Otto & Fajans, Kasimir.
Protactinium was discovered in 1913.
Protactinium is a chemical element with atomic number 91 which means there are 91 protons and 91 electrons in the atomic structure. The chemical symbol for Protactinium is Pa.
Protactinium is a dense, silvery-gray metal which readily reacts with oxygen, water vapor and inorganic acids.
–