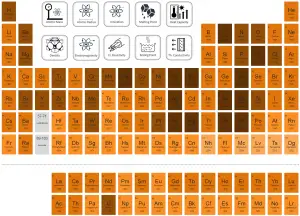 Rubidium – Discoverer – Year of Discovery
Discoverer of Rubidium – Bunsen, Robert Wilhelm & Kirchhoff, Gustav Robert.
Rubidium was discovered in 1861.
Rubidium is a chemical element with atomic number 37 which means there are 37 protons and 37 electrons in the atomic structure. The chemical symbol for Rubidium is Rb.
Rubidium is a soft, silvery-white metallic element of the alkali metal group, with an atomic mass of 85.4678. Elemental rubidium is highly reactive, with properties similar to those of other alkali metals, including rapid oxidation in air.
–