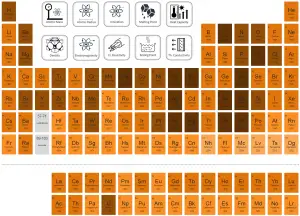 Silicon – Discoverer – Year of Discovery
Discoverer of Silicon – Berzelius, Jöns Jacob.
Silicon was discovered in 1824.
Silicon is a chemical element with atomic number 14 which means there are 14 protons and 14 electrons in the atomic structure. The chemical symbol for Silicon is Si.
Silicon is a hard and brittle crystalline solid with a blue-grey metallic lustre, it is a tetravalent metalloid and semiconductor.
–