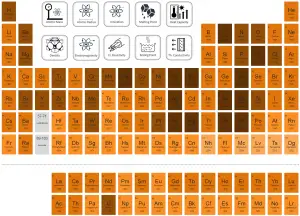 Sodium – Discoverer – Year of Discovery
Discoverer of Sodium – Davy, Sir Humphry.
Sodium was discovered in 1807.
Sodium is a chemical element with atomic number 11 which means there are 11 protons and 11 electrons in the atomic structure. The chemical symbol for Sodium is Na.
Sodium is a soft, silvery-white, highly reactive metal. Sodium is an alkali metal, being in group 1 of the periodic table, because it has a single electron in its outer shell that it readily donates, creating a positively charged atom—the Na+ cation.
–