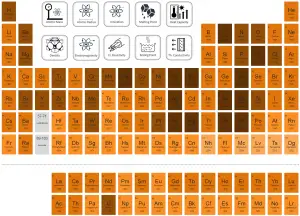 Strontium – Discoverer – Year of Discovery
Discoverer of Strontium – Crawford, Adair.
Strontium was discovered in 1790.
Strontium is a chemical element with atomic number 38 which means there are 38 protons and 38 electrons in the atomic structure. The chemical symbol for Strontium is Sr.
Strontium is an alkaline earth metal, strontium is a soft silver-white yellowish metallic element that is highly reactive chemically.
–