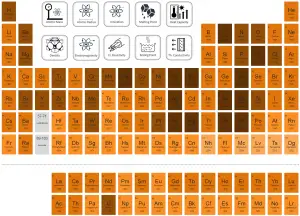 Sulfur – Discoverer – Year of Discovery
Discoverer of Sulfur – unknown.
Sulfur was discovered in unknown.
Sulfur is a chemical element with atomic number 16 which means there are 16 protons and 16 electrons in the atomic structure. The chemical symbol for Sulfur is S.
Sulfur is abundant, multivalent, and nonmetallic. Under normal conditions, sulfur atoms form cyclic octatomic molecules with a chemical formula S8. Elemental sulfur is a bright yellow crystalline solid at room temperature. Chemically, sulfur reacts with all elements except for gold, platinum, iridium, tellurium, and the noble gases.
–