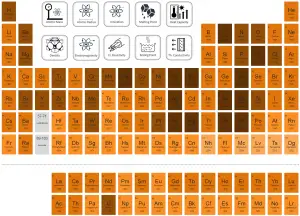 Technetium – Discoverer – Year of Discovery
Discoverer of Technetium – Perrier, Carlo & Segrè, Emilio.
Technetium was discovered in 1937.
Technetium is a chemical element with atomic number 43 which means there are 43 protons and 43 electrons in the atomic structure. The chemical symbol for Technetium is Tc.
Technetium is the lightest element whose isotopes are all radioactive; none are stable. Nearly all technetium is produced synthetically, and only minute amounts are found in the Earth's crust. The chemical properties of this silvery gray, crystalline transition metal are intermediate between rhenium and manganese.
–