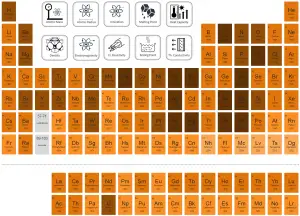 Thallium – Discoverer – Year of Discovery
Discoverer of Thallium – Crookes, William.
Thallium was discovered in 1861.
Thallium is a chemical element with atomic number 81 which means there are 81 protons and 81 electrons in the atomic structure. The chemical symbol for Thallium is Tl.
Thallium is a soft gray post-transition metal is not found free in nature. Commercially, thallium is produced as a byproduct from refining of heavy metal sulfide ores. Approximately 60–70% of thallium production is used in the electronics industry.
–