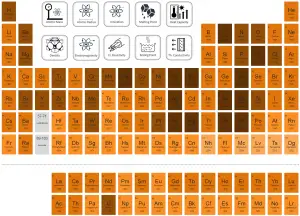 Thorium – Discoverer – Year of Discovery
Discoverer of Thorium – Berzelius, Jöns Jacob.
Thorium was discovered in 1829.
Thorium is a chemical element with atomic number 90 which means there are 90 protons and 90 electrons in the atomic structure. The chemical symbol for Thorium is Th.
Thorium metal is silvery and tarnishes black when exposed to air, forming the dioxide. Thorium is moderately hard, malleable, and has a high melting point. Thorium is a naturally-occurring element and it is estimated to be about three times more abundant than uranium. Thorium is commonly found in monazite sands (rare earth metals containing phosphate mineral).
–