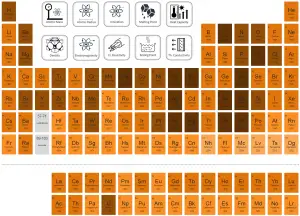 Thulium – Discoverer – Year of Discovery
Discoverer of Thulium – Cleve, Per Teodor.
Thulium was discovered in 1879.
Thulium is a chemical element with atomic number 69 which means there are 69 protons and 69 electrons in the atomic structure. The chemical symbol for Thulium is Tm.
Thulium is an easily workable metal with a bright silvery-gray luster. It is fairly soft and slowly tarnishes in air. Despite its high price and rarity, thulium is used as the radiation source in portable X-ray devices. Thulium is the thirteenth and third-last element in the lanthanide series.
–