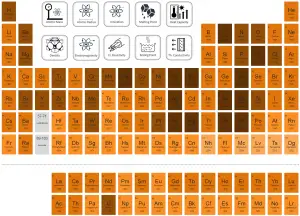 Tin – Discoverer – Year of Discovery
Discoverer of Tin – unknown.
Tin was discovered in unknown.
Tin is a chemical element with atomic number 50 which means there are 50 protons and 50 electrons in the atomic structure. The chemical symbol for Tin is Sn.
Tin is a post-transition metal in group 14 of the periodic table. It is obtained chiefly from the mineral cassiterite, which contains tin dioxide. The first alloy used on a large scale was bronze, made of tin and copper, from as early as 3000 BC.
–