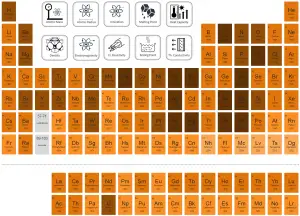 Tungsten – Discoverer – Year of Discovery
Discoverer of Tungsten – Elhuyar, Juan José & Elhuyar, Fausto.
Tungsten was discovered in 1783.
Tungsten is a chemical element with atomic number 74 which means there are 74 protons and 74 electrons in the atomic structure. The chemical symbol for Tungsten is W.
Tungsten is a rare metal found naturally on Earth almost exclusively in chemical compounds. Tungsten is an intrinsically brittle and hard material, making it difficult to work.
–