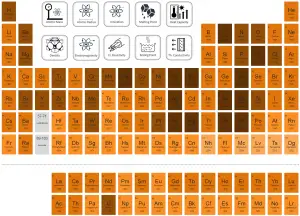 Lawrencium – Discoverer – Year of Discovery
Discoverer of Lawrencium – Albert Ghiorso, Torbjørn Sikkeland, Almon E. Larsh, Robert M. Latimer.
Lawrencium was discovered in 1961.
Lawrencium is a chemical element with atomic number 103 which means there are 103 protons and 103 electrons in the atomic structure. The chemical symbol for Lawrencium is Lr.
Lawrencium is the final member of the actinide series. Like all elements with atomic number over 100, lawrencium can only be produced in particle accelerators by bombarding lighter elements with charged particles.
–